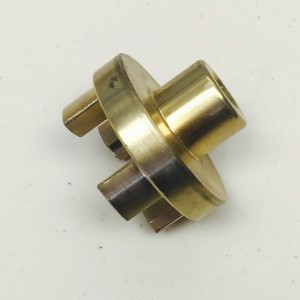 Showing all 4 results
2 Inch Round & Hex Head Socket – Spark Resistant

Fits: 3/8″ drive tools
For 2″ hex-head and round, steel & plastic Rieke® plastic VG & VGII series
Material: Bronze

2 inch socket for round and hex-head plugs on popular steel and plastic drums. Fits 3/8 inch drive on manual ratchet or manual torque wrench.

Made of aluminum bronze, this socket is considered "non-sparking" and generally used with steel plugs, but it will work with most 2 inch plastic plugs.

Fits 2 inch Rieke hex-head VISEGRIP and ViseGrip II steel and plastic plugs.

Fits 2 inch Tri-Sure round-head standard design steel and plastic plugs. It will not fit TP20.

CAUTION: Not for use with an impact (pneumatic) wrench.

Note: Be sure to follow the closing instructions for your container in order to be in compliance with the container supplier's torque requirements.